Do you have challenges with clogged and smelly grease separation wells and drains?
There is a business risk lurking in your sewers – we help eliminate the risk and bring savings! We have developed a comprehensive piping maintenance service for restaurants, which includes all the maintenance measures needed for pipelines in a preventive manner – implemented in an environmentally friendly manner.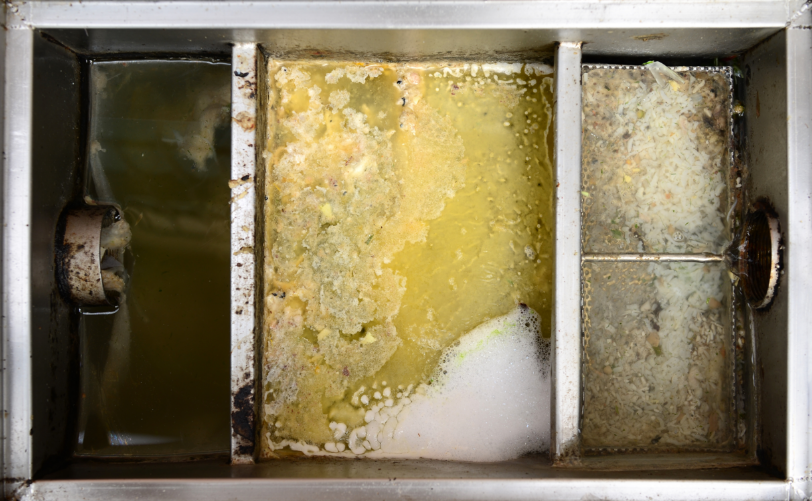 We can help. We eliminate odours and poorly draining drains. We will bring your grease separation wells up to legal standards, reducing the amount of organic waste going down the drain. It allows you to reduce the number of times you need to drain the grease separation wells, resulting in significant savings.
We help restaurants keep their plumbing running with our unique service concept and technology. We can effectively eliminate the business risks associated with restaurant plumbing and deliver significant savings in operational reliability. Our service enables business to run smoothly and employees to work in better conditions.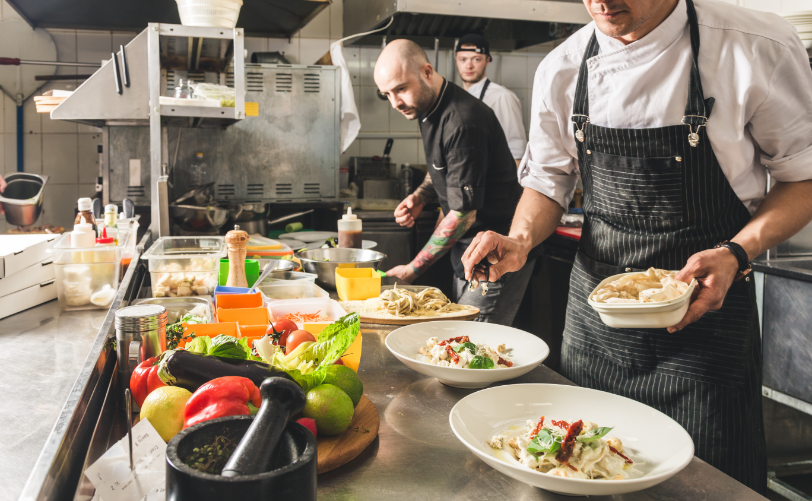 SmartPipe service concept
Why the SmartPipe service concept?
Our service concept is built around the principles of sustainable development. We always use the best possible, environmentally friendly and safe products. Our products are based on a microbial-based solution formulation we have developed, which contains a favourable combination of different living microbial strains. These microbes use organic waste as food and thus clean the sewer pipe and the grease trap, while reducing the formation of sulphur gases that are harmful to the pipe. Microbes leave behind water and carbon dioxide.
We offer a hassle-free solution to prevent blockages in plumbing and waste water systems and grease traps
The cleaning method developed by SmartPipe System is based on a natural microbial-based cleaning process.
You'll save money -
eliminate business risks related to the pipeline and improve operational reliability
We help our customers keep drains, grease separation wells and urinals running with our unique service concept and technology. We can efficiently eliminate business risks related to our customers' pipelines and bring clear savings through operational reliability.
BioTroop Wash
Probiotic cleanser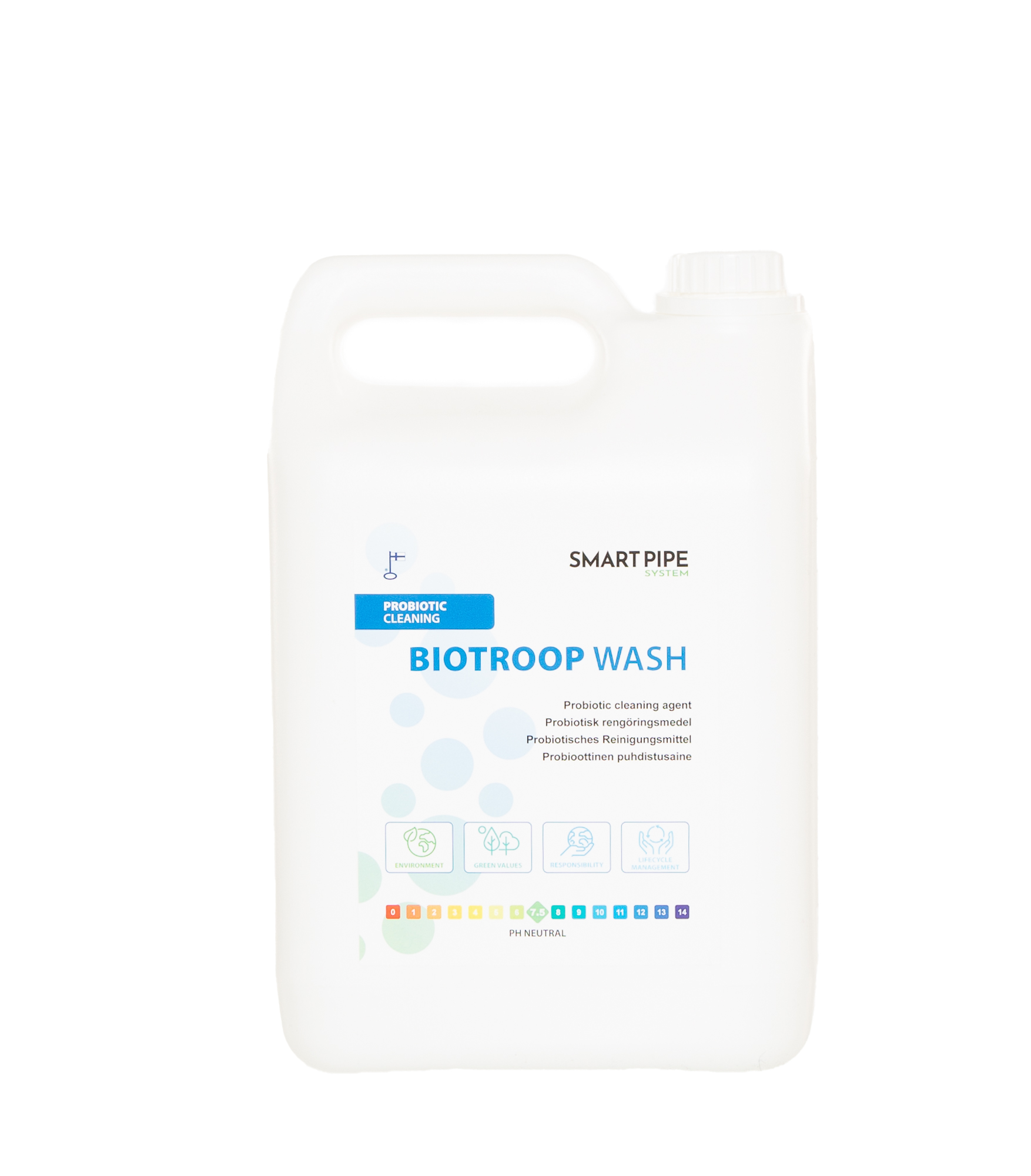 A neutral cleaning concentrate that combines high-performance surfactants and natural micro-organisms to provide an effective way to clean hard and soft surfaces.
- An environmentally safe solution for many types of cleaning applications.
- Contains environmentally friendly microbes that use organic waste as food.
- the product eliminates bad odour causing residues
- Fully biodegradable, environmentally friendly and compatible with waste water treatment plants.