Reactivating air freshener
An effective odor antibody instantly encapsulates the odor molecule and makes it undetectable, regardless of the source.
The product's fresh fragrance is built from micro-molecules that are reactivated after physical contact, prolonging the effect of the fragrance.
BioTroop Re-Fresh is made from plant-based raw materials and is applied by spray bottle without the need for aerosols. The product is ideal for domestic use, hotels, care facilities, leisure and recreational activities, as well as for cleaning vehicles and boats to remove bad odors.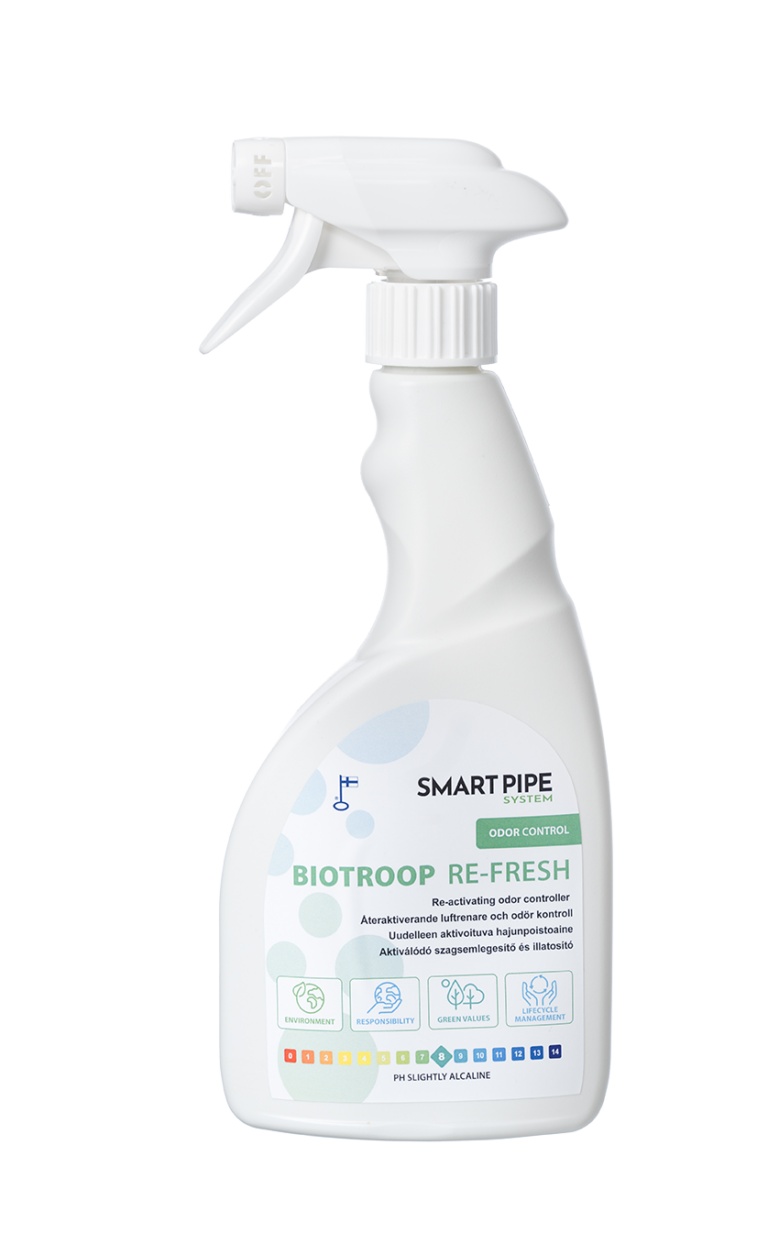 Biological deodorizer and grease remover for domestic use
BioTroop Clear contains environmentally friendly microbes that feed on organic waste.