For wastewater system and waste tank management
Biological wastewater system booster + monthly pack
BioTroop Boost is a powdered highly effective natural conditioner that keeps your wastewater system or waste container in top condition. It effectively eats organic material, including fats of food origin, as well as oils.
Use the product to maintain a high level of biological activity in your system. Regular use reduces the amount of biological waste and sludge in the system or tank and clearly extends the time needed to empty them. Regular use of the product saves costs, keeps your plumbing free of blockages and eliminates odours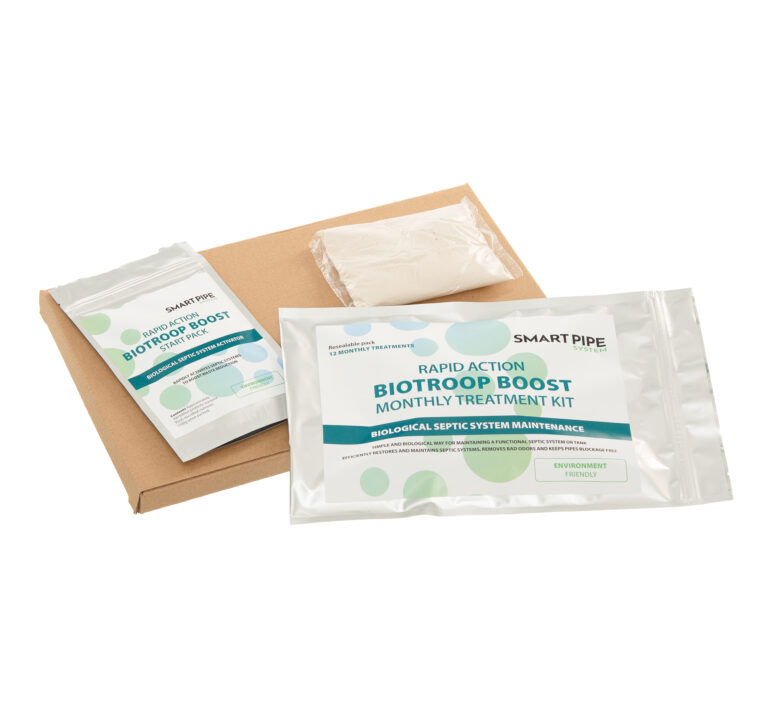 Biological deodorizer and grease remover for domestic use
BioTroop Clear contains environmentally friendly microbes that feed on organic waste.