BioTroop OdorEX is a safe and ready-to-use solution for neutralizing and removing odors from both hard and soft surfaces.
An effective agent against bad odors that immediately encapsulates the malodorous molecule and renders it undetectable, regardless of its source. Made from plant-based raw materials with a combination of live microbacteria. BioTroop OdorEX is suitable for domestic use, accommodation, care homes, leisure and recreational activities, pet care and vehicle cleaning to remove bad odors.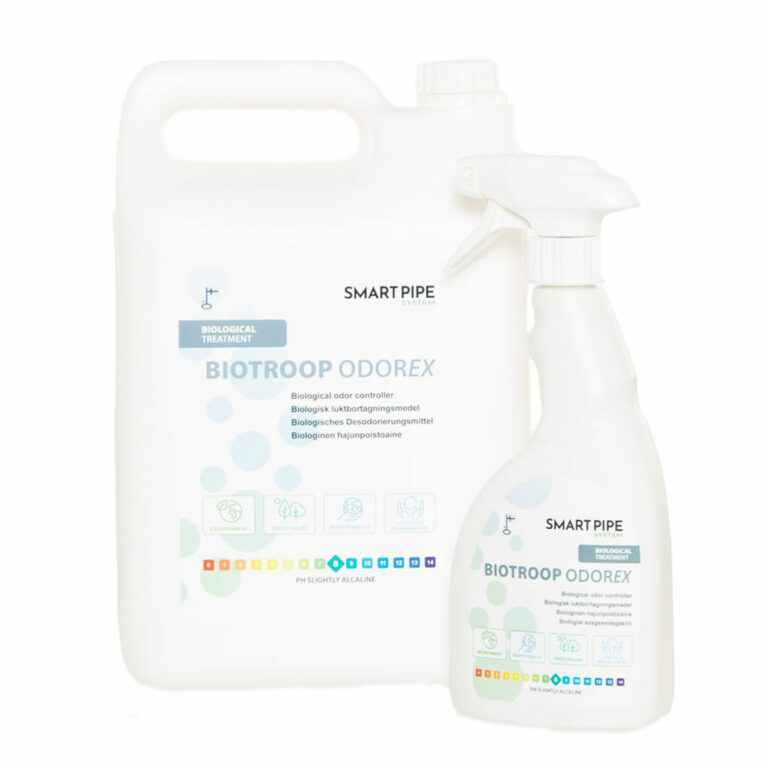 Biological deodorizer and grease remover for domestic use
BioTroop Clear contains environmentally friendly microbes that feed on organic waste.