Sewer cleaning for households
Biological deodorizer and grease remover for domestic use
BioTroop Clear contains environmentally friendly microbes that feed on organic waste.
This process keeps the drains clean and eliminates bad odours, keeping the pipes odour-free. Fully biodegradable, environmentally friendly and compatible with waste water treatment plants.
Biologically dissolves organic waste accumulated in pipelines, such as proteins, sugar, starch, fat, oil, grease, cellulose and raw sewage. The product has a light lemon scent that eliminates unpleasant odours.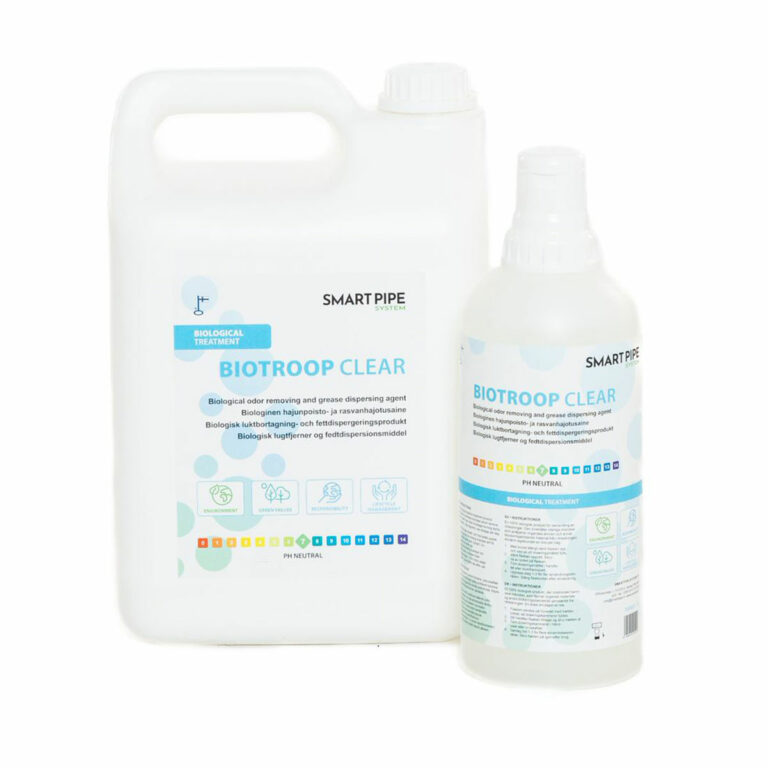 Biological odor removal and degreasing agent for professional use
Biological odor removal and degreasing agent for professional use